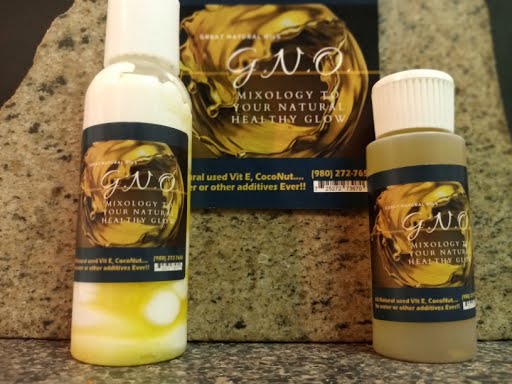 Hello 
Wondering what the hoopla is about this product is really nothing big or some amazing new creation like some products claim! 
Oils can not be created only extracted from the parent plant source.
Here is our claim to FAME "MIXOLOGY" of these already wonderful products given by the earth. 
We believe the right mix correctly, not overloading with one Essential Oil out-waying another, will bring you to an Amazing balance of Softness, Nutreenat, and Glow!
Add on's 
 Lavender 
 Rose Hip Oil
 Flax Seed Oil
 Hemp Seed Oil
 Peppermint Oil
 Ginger Oil
 Black Pepper Oil
 Clove Oil
Base Natural Oils
Natural White Sha Butter 
Natural Yellow Sha 
Whipped Coconut
Vitamins